AESDO (Aircraft and Engine Structural Design and Optimization)
AESDO Group (Aircraft and Engine Structural Design and Optimization) is involved in research activities about the more innovative aspects of aeronautical and space structural design and optimization. Moreover, AESDO Group has a main role in the experimental activities of the laboratory "LAQ-AERMEC Aeromechanical Structural Systems".
The research activity is based on 5 main areas. For each of them, the mutual interaction between numerical modelling and experimental validation is a key feature of the Group activity
Innovative materials characterization – Development of simple models providing the equivalent engineering constants, density and other main properties for complex honeycomb, corrugated and metallic foam geometries for sandwich structures application.
Modelling of composite structures – Formulation, implementation and enhancement of refined beam and plate theories and finite elements for static, dynamic, buckling, impact-response and failure analyses of undamaged and damaged composite and sandwich multilayered structures (collaboration with dr. Alexander Tessler, NASA Langley Research Center, https://rzt.larc.nasa.gov).
Impacts simulation – Low velocity impacts (quasi-static indentation tests on multilayered composite and sandwich structures, numerical evaluation of the contact area and of the pressure distribution), mid/high velocity impacts (numerical simulations and ballistic tests for the evaluation of engine internal impacts due to blade release and foreign/domestic objects, bird impact).
Optimization and probabilistic design – Design space exploration techniques (DOE), multi-objective and multi-disciplinary optimization methods that allow taking into account stochastic variation of design parameters (Reliability Robust Design), optimization of complex engineering systems.
Shape sensing and Structural Health Monitoring – Development of shape-sensing methodologies, i.e., reconstruction of the deformed shape of a structure from measured surface-strains (collaboration with dr. Alexander Tessler, NASA Langley Research Center, https://ifem.larc.nasa.gov), structural health monitoring and damage detection (numerical and experimental damage detection techniques, mainly based on strain and/or vibrations data).
"LAQ-AERMEC Aeromechanical Structural Systems" laboratory promotes, coordinates and carries out theoretical and experimental research, focusing on the thermomechanical simulation of aerospace systems and propulsion systems. This research work is instrumental in the development of innovative multidisciplinary design and testing methods, and in investigating and developing innovative methods supported by laboratory testing. The experimental activities take advantage of a number of facilities, sensors and acquisition systems, among which: a multipurpose testing machine for flat and curved panels, a set of gas-guns for ballistic tests, sensors, actuators and acquisition systems for experimental modal analysis.
For further details, download the group's presentation AESDO

(3.07 MB).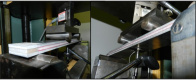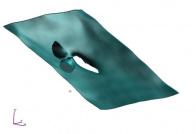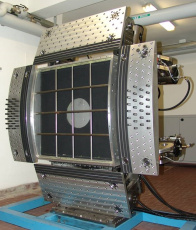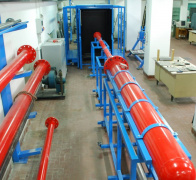 Leader Staff Research fellows, PhD students, adjunct professors
Projects
Selected funded research projects

DIMOSS - DISPLACEMENT MONITORING USING STRAIN SENSORS
GHERLONE MARCO
2022 - 2022 (Current)
AG2 - AIR GREEN2
GHERLONE MARCO
2015 - 2022 (Completed)
SVILUPPO DI TECNICHE DI TIPO INVERSO PER IL MONITORAGGIO DI COMPONENTI STRUTTURALI (2014-2015)
GHERLONE MARCO
2014 - 2015 (Completed)
TECNOLOGIE CLOUD/GRID PER SISTEMI DI INGEGNERIA COLLABORATIVA
GHERLONE MARCO
2011 - 2012 (Completed)
DREAM-VALIDATION OF RADICAL ENGINE ARCHITECTURE SYSTEMS
BADINI CLAUDIO FRANCESCO, DI SCIUVA MARCO, GOLA MUZIO
2008 - 2011 (Completed)
SVILUPPO DI METODOLOGIE AVANZATE PER ANALISI STRUTTURALE E OTTIMIZZAZIONE ...PARTNERSHIP
DI SCIUVA MARCO
2009 - 2010 (Completed)
SVILUPPO, IMPLEMENTAZIONE E VALIDAZIONE DI UNA TECNICA PER IL MONITORAGGIO CONTINUO DI PANNELLI MULTISTRATO INTEGRI E DANNEGGIATI.
DI SCIUVA MARCO
2008 - 2010 (Completed)
SUPPORTO ATTIVITA' DI ANALISI STRUTTURALE SISTEMA TAMBURO TURBINA CONTROROTEANTE
DI SCIUVA MARCO
2008 - 2009 (Completed)
PROVE BALISTICHE SU MATERIALI CERAMICI MONOLITICI E COMPOSITI
DI SCIUVA MARCO
2007 - 2009 (Completed)
ATTIVITÀ DI SUPPORTO ALLA PROGETTAZIONE STRUTTURALE DI TAMBURO CONTROROTANTE E ANALISI DELLE PROBLEMATICHE DI DINAMICA IMPULSIVA
DI SCIUVA MARCO
2007 - 2009 (Completed)
OTTIMIZZAZIONE MULTIDISCIPLINARE DI SISTEMI STRUTTURALI AEROSPAZIALI
DI SCIUVA MARCO
2006 - 2009 (Completed)
SVILUPPO METODOLOGIE SCALAMENTO MATERIALI ORTOTROPI E DI VALUTAZIONE DEI FATTORI DI CONCENTRAZIONE DI STRESS PER RIGHE DI FORI SU PIASTRE FINITE
DI SCIUVA MARCO
2007 - 2008 (Completed)
VIVACE - VALUE IMPROVEMENT THROUG A VIRTUAL AERONAUTICAL COLLABORATIVE ENTERPRISE
DI SCIUVA MARCO
2004 - 2008 (Completed)
CARATTERIZZAZIONE DI TESSUTI INNOVATIVI PER IL CONTENIMENTO DI FRAMMENTI IN REGIME DI IMPATTO BALISTICO
DI SCIUVA MARCO
2007 - 2007 (Completed)
PROGETTAZIONE DAMAGE TOLERANCE DI PANNELLI DI FUSOLIERA COMPOSITI IRRIGIDITI E SANDWICH: MODELLIZZAZIONE, SPERIMENTAZIONE E MONITORAGGIO
DI SCIUVA MARCO
2004 - 2006 (Completed)
SVILUPPO E CONVALIDAZIONE NUMERICO-SPERIMENTALE DI MODELLI PER STRUTTURE DI FUSOLIERA DI CONCEZIONE AVANZATA
DI SCIUVA MARCO
2002 - 2004 (Completed)
CONTROLLO ATTIVO DELLA RISPOSTA E AUTODIAGNOSI DI STRUTTURE COMPOSITE MULTISTRATO
DI SCIUVA MARCO
1999 - 2001 (Completed)
ANNULLATO
DI SCIUVA MARCO
2009 - 1931 (Completed)
Publications
Selected recent publications

2023

2022

2021

2020

2019

2018

2017

2016

Response control of geometrically imperfect, laminated beams under compression: a solution based on RZT
Proceeding


Ascione, Alessia; Gherlone, Marco
In: Titolo volume non avvalorato
International Association for Computational Mechanics
XII World Congress on Computational Mechanics (Seoul, South Korea) July 24 - 29, 2016


First-order displacement-based zigzag theories for composite laminates and sandwich structures: a review
Proceeding


DI SCIUVA, Marco
In: ECCOMAS Proceedia full length papers
M. Papadrakakis, V. Papadopoulos, G. Stefanou, V. Plevris (GRECIA)
ECCOMAS Congress 2016, VII European Congress on Computational Methods in Applied Sciences and Engineering (Crete Island Greece) 5-10 June 2016
Vol.3 pp.25 (pp.4528-4552) DOI:10.7712/100016

2015

2014

2013

2012

2011

2010

2009

2008

A shear-deformation theory for composite and sandwich plates using improved zigzag kinematics
Proceeding


Tessler, A; DI SCIUVA, Marco; Gherlone, Marco
In: Titolo volume non avvalorato
B H V Topping Ed., Civil Comp Press (REGNO UNITO DI GRAN BRETAGNA)
IX International Conference on Computational Structures Technology (Athens) September 2-5, 2008
pp.21 (pp.477-497) ISBN:9781615678242

A FEM sub-laminates approach for progressive failure analysis of multilayered beams
Proceeding


DI GIACOMO, C; DI SCIUVA, Marco; Gherlone, Marco
In: Titolo volume non avvalorato
V European Congress on Computational Methods in Applied Sciences and Engineering (Venice) June 30 - July 5 2008
pp.2 (pp.1-2) ISBN:9788496736559

2007

2006

Application of digital cross-correlation to deformation measure of random pattern
Proceeding


DI SCIUVA, Marco; Mattone, Massimiliano; Miraldi, Elio; Ruvinetti, Giuseppe
In: Advances in geomaterials and structures AGS'06
Centuty Printing
Advances in geomaterials and structures AGS'06 (Hammamet, Tunisia) 3-5 May, 2006
Vol.1 pp.6 (pp.585-590) ISBN:9789973613172

PROGRESS REPORT ON DE-FEATURING AND CONTEXT MODEL UPDATING TECHNIQUES
Other


Mattone, M; DI SCIUVA, Marco; Maggiore, Paolo


2005

2004

2003

2002

2001

2000

1999

1998

1997

1996

1995

1994

A generalization of the zig-zag plate models to account for general lamination configuration.
Other


DI SCIUVA, Marco
pp.23 (pp.81-103)

Stability analysis of space-station shell-elements: an evaluation of some general purpose computer codes
Proceeding


Antona, E.; DI SCIUVA, Marco; Icardi, Ugo; Sferlazzo, A.; Gualtieri, N.; Ciavarella, M.
In: Titolo volume non avvalorato
Cépaduès
Structures des véhicules spatiaux et essais mécaniques = Spacecraft structures and mechanical testing (Paris) 21-24 juin 1994
pp.19 (pp.719-737) ISBN:9782854283648

Stability behavior of adaptive multilayered plates and shells under combined loads
Proceeding


DI SCIUVA, Marco; Icardi, Ugo
In: Mechanics of materials and structures
Elsevier
Bieniek Symposium on Mechanics of Materials and Structures in conjunction with the MEET'N '93, First SES-ASME-ASCE Joint Meeting on Mechanics (Charlottesville (USA)) June 6-9, 1993
pp.22 (pp.341-362) ISBN:9780444899187

1993

1992

The use of Heaviside unit function in modeling multilayered anisotropic panels.
Proceeding


DI SCIUVA, Marco
In: Atti (Sommari)
I Congresso Nazionale S.I.M.A.I. (Società Italiana di Matematica Applicata ed Industriale) (Firenze (I)) 1-5 giugno 1992
pp.3 (pp.215-217)

Multilayered anisotropic plate models with continuous interlaminar stresses
Article


DI SCIUVA, Marco
COMPOSITE STRUCTURES
Elsevier
Vol.22 pp.19 (pp.149-167) ISSN:0263-8223 DOI:10.1016/0263-8223(92)90003-U

Elastodynamic behaviour of relatively thick, symmetrically laminated, anisotropic circular cylindrical shells
Article


DI SCIUVA, Marco; Carrera, Erasmo
JOURNAL OF APPLIED MECHANICS
ASME
Vol.59 pp.3 (pp.222-224) ISSN:0021-8936 DOI:10.1115/1.2899437

1991

1990

Application of carbon fiber technology dishes of ground station antenna.
Proceeding


DI SCIUVA, Marco; Carrera, E.; Pagana, E.; Vita, P.
In: Proceedings
XXXVIII Convegno Internazionale delle Comunicazioni (Genova (I)) 3-5 october 1990
Vol.I pp.8 (pp.47-54)

Application of carbon fiber technology to small dishes of ground station antenna
Proceeding


Carrera, Erasmo; DI SCIUVA, Marco; Pagana, E; Vita, P.
In: Titolo volume non avvalorato
XXXVIII Congresso IIC (Genova) 3-5 Ottobre
(pp.47-54)

Static buckling of moderately thick, anisotropic, laminated and sandwich cylindrical shell panels
Article


DI SCIUVA, Marco; Carrera, Erasmo
AIAA JOURNAL
American Polar Society
Vol.28 pp.12 (pp.1782-1793) ISSN:0001-1452

1989

A Contribution to the Analysis of the Elastodynamic Behaviour of Composite Cantilever Swept Wing.
Other


DI SCIUVA, Marco


Finite element models for the analysis of the elastodynamic behaviour of arbitrarily laminated, anisotropic cantilever wings of arbitrary plan form.
Proceeding


DI SCIUVA, Marco
In: Atti
X Congresso Nazionale AIDAA (Pisa (I)) 16-20 Ott. 1989
Vol.2 pp.9 (pp.636-644)

The effects of transverse shear and rotatory inertia terms on the buckling and vibration of moderately thick, arbitrarily laminated, anisotropic plates and shells
Proceeding


DI SCIUVA, Marco; Carrera, Erasmo
In: Titolo volume non avvalorato
European Conference on Composites, Ceramics, Plastics, Polymer (Paris (FRA)) 26-28 june 1989
pp.6 (pp.227-232)

1988

A Contribution to the Stability Analysis of Large Space Structures.
Proceeding


Antona, Ettore; DI SCIUVA, Marco
In: Titolo volume non avvalorato
ESA
Intern Conference "Spacecraft Structures and Mechanical Testing" (Noordwijk, The Netherland) 19-21 oct. 1988
Vol.ESA SP-289 pp.5 (pp.85-89)

Buckling of anisotropic laminated and sandwich cylindrical panels subjected to combined inplane loads
Proceeding


DI SCIUVA, Marco; Carrera, Erasmo
In: Titolo volume non avvalorato
IX Congresso Nazionale AIMETA (Bari) 4-7 Ottobre 1988
Vol.2 pp.4 (pp.581-584)

1987

Determinazione del carico critico di pannelli lisci cilindrici in materiale composito soggetti a carichi di compressione biassiale e taglio. Programma di calcolo DISTAR.
Other


DI SCIUVA, Marco; Romeo, Giulio; Giorgio, Tavolato


An improved shear-deformation theory for moderately thick multilayered anisotropic shells and plates.
Article


DI SCIUVA, Marco
JOURNAL OF APPLIED MECHANICS
American Society of Mechanical Engineers
Vol.54 pp.8 (pp.589-596) ISSN:0021-8936

1986

Analysis of laminated beams: A comparative study of some theories.
Proceeding


DI SCIUVA, Marco
In: Atti
VIII Congresso Naz. AIMETA (Torino (I)) 29/9-3/10
Vol.I pp.6 (pp.49-54)

Evaluation of some multilayered, shear-deformable plate elements.
Article


DI SCIUVA, Marco
COMPUTERS & STRUCTURES
Elsevier Science Limited
Vol.24 pp.10 (pp.845-854) ISSN:0045-7949

Bending, vibration and buckling of simply-supported thick multilayered orthotropic plates. An evaluation of a new displacement model.
Article


DI SCIUVA, Marco
JOURNAL OF SOUND AND VIBRATION
Elsevier Science Limited
Vol.105 pp.18 (pp.425-442) ISSN:0022-460X

1985

A class of multilayered anisotropic plate elements including the effects of transverse shear deformability.
Proceeding


DI SCIUVA, Marco; Cicorello, A.; Dalle Mura, V.
In: Atti
VIII Congresso Naz. AIDAA (Torino (I)) 23-27 Sett. 1985
Vol.II pp.16 (pp.877-892)

Evaluation of some multilayered, shear-deformable plate elements.
Proceeding


DI SCIUVA, Marco
COMPUTERS & STRUCTURES
In: Titolo volume non avvalorato
Elsevier
AIAA/ASME/ASCE/AHS 26th Structures, Structural Dynamics and Materials Conference (Orlando, Florida) April 15-17, 1985
Vol.Paper 85-0717 pp.7 (pp.394-400) ISSN:0045-7949

Development of an anisotropic, multilayered, shear-deformable rectangular plate element.
Article


DI SCIUVA, Marco
COMPUTERS & STRUCTURES
Elsevier Science Limited
Vol.21 pp.8 (pp.789-796) ISSN:0045-7949

1984

A refined transverse shear deformation theory for multilayered anisotropic plates.
Other


DI SCIUVA, Marco
pp.9 (pp.84-92)

A refinement of the transverse shear deformation theory for multilayered of orthotropic plates
Article


DI SCIUVA, Marco
AEROTECNICA MISSILI E SPAZIO
A.I.D.A.A.
pp.9 (pp.84-92) ISSN:0365-7442

1983

A perturbation approach to the dynamical behaviour of generally orthotropic plates
Proceeding


DI SCIUVA, Marco; Pandolfi, Miriam
In: Titolo volume non avvalorato
Euromech Colloquium 168 (Manchester) 27-30 june, 1983


A perturbation approach to the dynamical behaviour of generally orthotropic plates
Other


DI SCIUVA, Marco; Pandolfi, Miriam
pp.16 (pp.1-16)

A refinement of the transverse shear deformation theory for multilayered orthotropic plates.
Proceeding


DI SCIUVA, Marco
In: Titolo volume non avvalorato
VII Congresso Naz. AIDAA, (Napoli (I)) 25-28 Ott. 1983
Vol.II pp.13 (pp.83-95)

1980

Approximation formulae for the immediate calculation of the first symmetric made frequency of stiffened, plane panels
Article


Surace, G.; DI SCIUVA, Marco; Villero, G.
ITALIAN MACHINERY AND EQUIPMENT
Etas-Kompass Periodici-tecnici
Vol.12 pp.6 (pp.1-6) ISSN:0391-4631

Formule approssimate per il calcolo immediato della frequenza propria del primo modo simmetrico di famiglie di pannelli irrigiditi
Article


Surace, G.; DI SCIUVA, Marco; Villero, G.
INGEGNERIA MECCANICA
Etas Kompass Periodici Tecnici
pp.6 (pp.3-8) ISSN:0020-0964

Indagine teorica di tipo paarametrico sul comportamento dinamico di pannelli irrigiditi
Article


Surace, G.; DI SCIUVA, Marco; Villero, G.
INGEGNERIA
TIPOGRAFIA RE GRAFICA 3
pp.11 (pp.2-12) ISSN:0035-6263

1979

Analisi dinamica di pannelli irrigiditi col metodo della matrice di trasferimento
Other


DI SCIUVA, Marco


Sul comportamento dinamico delle pale rotanti
Other


Surace, Giuseppe; DI SCIUVA, Marco; Villero, Giuseppe
pp.35 (pp.1-35)

1978

Sui modelli ingegneristici dello smorzamento interno dei materiali
Article


DI SCIUVA, Marco
INGEGNERIA
TIPOGRAFIA RE GRAFICA
pp.11 (pp.2-12) ISSN:0035-6263

1977

Studio del campo sonoro con il metodo degli elementi finiti
Article


Surace, G.; DI SCIUVA, Marco; Pandolfi, M.; Villero, G.
AEROTECNICA MISSILI E SPAZIO
Masson Italia Editori Milano
pp.6 (pp.104-109) ISSN:0365-7442

Ricerca sperimentale sulle caratteristiche dinamiche di un soggetto con e senza cinture
Article


Surace, G.; DI SCIUVA, Marco
INGEGNERIA
TIPOGRAFICA RE GRAFICA 3
pp.8 (pp.3-10) ISSN:0035-6263

1976

Ricerca sperimentale sulle caratteristiche dinamiche di un soggetto seduto con e senza cinture. pp.III-11.1-12.
Proceeding


Surace, G.; DI SCIUVA, Marco
In: Titolo volume non avvalorato
Atti del III Congresso Naz. AIMETA (Cagliari (I)) 13-16 Ott. 1976
Vol.III-11 pp.12 (pp.1-12)

1975

Studio del campo sonoro col metodo degli elementi finiti.
Proceeding


Surace, G.; DI SCIUVA, Marco; Pandolfi, M.; Villero, G.
In: Titolo volume non avvalorato
Atti del III Congresso Naz. AIDAA (Torino (Italia)) 30/9-3/10/1975
Vol.II pp.11 (pp.735-745)