ENRICO CESTINO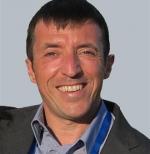 Associate Professor

+39 0110906818 / 6818 (DIMEAS)
PhD Boards

Ingegneria aerospaziale, 2021/22 (37. ciclo)
Politecnico di TORINO
Ingegneria aerospaziale, 2020/21 (36. ciclo)
Politecnico di TORINO
Ingegneria aerospaziale, 2019/20 (35. ciclo)
Politecnico di TORINO
Ingegneria aerospaziale, 2018/19 (34. ciclo)
Politecnico di TORINO
Ingegneria aerospaziale, 2017/18 (33. ciclo)
Politecnico di TORINO
Ingegneria aerospaziale, 2016/17 (32. ciclo)
Politecnico di TORINO
Ingegneria aerospaziale, 2015/16 (31. ciclo)
Politecnico di TORINO
Ingegneria aerospaziale, 2014/15 (30. ciclo)
Politecnico di TORINO
Ingegneria aerospaziale, 2013/14 (29. ciclo)
Politecnico di TORINO
Ingegneria aerospaziale, 2012/13 (28. ciclo)
Politecnico di TORINO
View previous years

Collegi dei Corsi di Studio
Teachings

PhD

Master of Science

Sperimentazione su strutture aerospaziali/Tecnologie aerospaziali (modulo di Sperimentazione su strutture aerospaziali). A.A. 2021/22, Ingegneria aerospaziale. Teaching assistant

Main teacher: Frulla Giacomo

Teaching assistants

Nr. of students: 42

ECTS credits: ING-IND/04: 6

SDG

Goal 13: Climate action
Goal 4: Quality education

Analisi di strutture aerospaziali con l'impiego di codici FEM. A.A. 2021/22, Ingegneria aerospaziale. Main teacher

Main teacher: Cestino Enrico

Teaching assistants

Nr. of students: 57

ECTS credits: ING-IND/04: 6

SDG

Goal 4: Quality education
Goal 5: Gender equality
Goal 9: Industry, Innovation, and Infrastructure

Sperimentazione su strutture aerospaziali/Tecnologie aerospaziali (modulo di Tecnologie aerospaziali). A.A. 2021/22, Ingegneria aerospaziale. Teaching assistant

Main teacher: Frulla Giacomo

Teaching assistants

Nr. of students: 50

ECTS credits: ING-IND/04: 6

SDG

Goal 13: Climate action
Goal 4: Quality education

Progettazione di veicoli aerospaziali. A.A. 2021/22, Ingegneria aerospaziale. Teaching assistant

Main teacher: Frulla Giacomo

Teaching assistants

Nr. of students: 202 (Corso 2)

ECTS credits: ING-IND/04: 8

SDG

Goal 11: Sustainable cities and communities
Goal 13: Climate action
Goal 4: Quality education
Goal 7: Affordable and clean energy
Goal 9: Industry, Innovation, and Infrastructure

Analisi di strutture aerospaziali con l'impiego di codici FEM. A.A. 2020/21, Ingegneria aerospaziale. Main teacher

Main teacher: Cestino Enrico

Teaching assistants

Nr. of students: 65

ECTS credits: ING-IND/04: 6

SDG

Goal 11: Sustainable cities and communities
Goal 4: Quality education
Goal 5: Gender equality
Goal 7: Affordable and clean energy
Goal 8: Decent work and economic growth
Goal 9: Industry, Innovation, and Infrastructure

Progettazione di veicoli aerospaziali. A.A. 2020/21, Ingegneria aerospaziale. Teaching assistant

Main teacher: Frulla Giacomo

Teaching assistants

Nr. of students: 157 (Corso 2)

ECTS credits: ING-IND/04: 8

SDG

Goal 11: Sustainable cities and communities
Goal 13: Climate action
Goal 7: Affordable and clean energy
Goal 9: Industry, Innovation, and Infrastructure

Sperimentazione su strutture aerospaziali/Tecnologie aerospaziali (modulo di Tecnologie aerospaziali). A.A. 2020/21, Ingegneria aerospaziale. Teaching assistant

Main teacher: Frulla Giacomo

Teaching assistants

Nr. of students: 48

ECTS credits: ING-IND/04: 6

SDG Goal 4: Quality education

Sperimentazione su strutture aerospaziali/Tecnologie aerospaziali (modulo di Sperimentazione su strutture aerospaziali). A.A. 2020/21, Ingegneria aerospaziale. Teaching assistant

Main teacher: Frulla Giacomo

Teaching assistants

Nr. of students: 36

ECTS credits: ING-IND/04: 6

SDG Goal 4: Quality education

Progettazione di veicoli aerospaziali. A.A. 2019/20, Ingegneria aerospaziale. Teaching assistant

Main teacher: Romeo Giulio

Teaching assistants

Bacchini Alessandro
Urraci Andrea

Nr. of students: 369

ECTS credits: ING-IND/04: 8

SDG

Goal 11: Sustainable cities and communities
Goal 13: Climate action
Goal 7: Affordable and clean energy
Goal 9: Industry, Innovation, and Infrastructure

Sperimentazione su strutture aerospaziali/Tecnologie aerospaziali (modulo di Tecnologie aerospaziali). A.A. 2019/20, Ingegneria aerospaziale. Teaching assistant

Main teacher: Romeo Giulio

Teaching assistants

Nr. of students: 64

ECTS credits: ING-IND/04: 6

Analisi di strutture aerospaziali con l'impiego di codici FEM. A.A. 2019/20, Ingegneria aerospaziale. Main teacher

Main teacher: Cestino Enrico

Teaching assistants

Nr. of students: 50

ECTS credits: ING-IND/04: 6

SDG

Goal 11: Sustainable cities and communities
Goal 4: Quality education
Goal 5: Gender equality
Goal 7: Affordable and clean energy
Goal 8: Decent work and economic growth
Goal 9: Industry, Innovation, and Infrastructure

Sperimentazione su strutture aerospaziali/Tecnologie aerospaziali (modulo di Sperimentazione su strutture aerospaziali). A.A. 2019/20, Ingegneria aerospaziale. Teaching assistant

Main teacher: Frulla Giacomo

Teaching assistants

Nr. of students: 43

ECTS credits: ING-IND/04: 6

Sperimentazione su strutture aerospaziali/Tecnologie aerospaziali (modulo di Sperimentazione su strutture aerospaziali). A.A. 2018/19, Ingegneria aerospaziale. Teaching assistant

Main teacher: Frulla Giacomo

Teaching assistants

Nr. of students: 35

ECTS credits: ING-IND/04: 6

SDG Goal 4: Quality education

Progettazione di veicoli aerospaziali. A.A. 2018/19, Ingegneria aerospaziale. Teaching assistant

Main teacher: Romeo Giulio

Teaching assistants

Bacchini Alessandro
Urraci Andrea

Nr. of students: 313

ECTS credits: ING-IND/04: 8

SDG

Goal 11: Sustainable cities and communities
Goal 13: Climate action
Goal 7: Affordable and clean energy
Goal 9: Industry, Innovation, and Infrastructure

Sperimentazione su strutture aerospaziali/Tecnologie aerospaziali (modulo di Tecnologie aerospaziali). A.A. 2018/19, Ingegneria aerospaziale. Teaching assistant

Main teacher: Romeo Giulio

Teaching assistants

Nr. of students: 54

ECTS credits: ING-IND/04: 6

SDG Goal 4: Quality education

Progettazione di veicoli aerospaziali. A.A. 2017/18, Ingegneria aerospaziale. Teaching assistant

Main teacher: Romeo Giulio

Teaching assistants

Danzi Francesco
Bacchini Alessandro
Urraci Andrea

Nr. of students: 273

ECTS credits: ING-IND/04: 8

Sperimentazione su strutture aerospaziali/Tecnologie aerospaziali (modulo di Sperimentazione su strutture aerospaziali). A.A. 2017/18, Ingegneria aerospaziale. Teaching assistant

Main teacher: Frulla Giacomo

Teaching assistants

Nr. of students: 33

ECTS credits: ING-IND/04: 6

Sperimentazione su strutture aerospaziali/Tecnologie aerospaziali (modulo di Tecnologie aerospaziali). A.A. 2017/18, Ingegneria aerospaziale. Teaching assistant

Main teacher: Romeo Giulio

Teaching assistants

Nr. of students: 60

ECTS credits: ING-IND/04: 6

Sperimentazione su strutture aerospaziali/Tecnologie aerospaziali (modulo di Tecnologie aerospaziali). A.A. 2016/17, Ingegneria aerospaziale. Teaching assistant

Main teacher: Romeo Giulio

Teaching assistants

Nr. of students: 46

ECTS credits: ING-IND/04: 6

Progettazione di veicoli aerospaziali. A.A. 2016/17, Ingegneria aerospaziale. Teaching assistant

Main teacher: Romeo Giulio

Teaching assistants

Nr. of students: 209

ECTS credits: ING-IND/04: 8

View previous years

Bachelor of Science

Costruzioni aeronautiche. A.A. 2021/22, Ingegneria aerospaziale. Main teacher

Main teacher: Cestino Enrico

Teaching assistants

Nr. of students: 255 (Corso 1)

ECTS credits: ING-IND/04: 8

SDG

Goal 4: Quality education
Goal 9: Industry, Innovation, and Infrastructure

Costruzioni aeronautiche. A.A. 2020/21, Ingegneria aerospaziale. Main teacher

Main teacher: Cestino Enrico

Teaching assistants

Nr. of students: 223 (Corso 1)

ECTS credits: ING-IND/04: 8

Costruzioni aeronautiche. A.A. 2019/20, Ingegneria aerospaziale. Main teacher

Main teacher: Cestino Enrico

Teaching assistants

Nr. of students: 203 (Corso 1)

ECTS credits: ING-IND/04: 8

SDG

Goal 11: Sustainable cities and communities
Goal 16: Peace, justice and strong institutions
Goal 4: Quality education
Goal 5: Gender equality
Goal 8: Decent work and economic growth
Goal 9: Industry, Innovation, and Infrastructure

Costruzioni aeronautiche. A.A. 2018/19, Ingegneria aerospaziale. Main teacher

Main teacher: Cestino Enrico

Teaching assistants

Nr. of students: 196 (Corso 1)

ECTS credits: ING-IND/04: 8

SDG

Goal 13: Climate action
Goal 4: Quality education
Goal 5: Gender equality
Goal 8: Decent work and economic growth

Costruzioni aeronautiche. A.A. 2017/18, Ingegneria aerospaziale. Main teacher

Main teacher: Cestino Enrico

Teaching assistants

Nr. of students: 173 (Corso 1)

ECTS credits: ING-IND/04: 8

Costruzioni aeronautiche. A.A. 2016/17, Ingegneria aerospaziale. Main teacher

Main teacher: Cestino Enrico

Teaching assistants

Nr. of students: 295

ECTS credits: ING-IND/04: 8

View previous years
Team Students

Supervisor of the team Team S 55
Team leader: Lucia Loiodice

In order to build a flying replica of the historic SIAI-MARCHETTI S55X seaplane as part of the wider "Replica55" project (http://replica55.it), the student team is carrying out the necessary analysis of aerodynamics, flight mechanics and structural analysis. The team also deals with experimental tests on models and real scale components, with the definition of the flight envelope and the loads acting on the aircraft, including a sophisticated dynamic analysis of the impact with the water. The current goal is to take part in international competitions such as the F4 World Championship with the first 1: 8 scale prototype of the S55X, made with advanced composite material. The model aircraft will be the starting point of the innovative project "S55 HERA" (S55 High Efficiency Replica model Aircraft) which involves the design and the realization of a long-range flying prototype, able to retrace one of the stages of the air cruise that made S55X famous worldwide.