ENRICO CESARE ZENERINO
Technical area - D Category (Distretto del Dipartimento di Ingegneria Meccanica e Aerospaziale)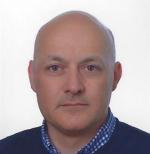 Publications
PORTO@IRIS - Publications Open Repository TOrino
Curriculum
Curriculum file (216 KB)
Expand text

Personal data: Date of birth: May 29, 1971 Place of birth: Ivrea (TO), Italy Education: High School Graduation: Maturità Scientifica at Liceo Scientifico Statale "A.Gramsci" - Ivrea (TO) Italy (1990) Degree in Mechanical Engineering, specialization in Ground Vehicles at Politecnico di Torino. Thesis: "Progetto di un braccio robotico flessibile dotato di controllo distribuito". Date of graduation: October 2000. Professional experiences: Since January 2001 employee at the Politecnico di Torino and assigned at the Mechatronics Lab (LIM). A Center born to study and tranfer technological skills in mechatronic field from university to industrial companies. In July 2008 a significative part of the LIM has been moved at the Verrès (AO) campus of the Politecnico di Torino. Technical skills:
Mechatronic systems for Internal Combustion Engines: modeling of belt drive systems, pressure regulators for gas engines. Vibration Control: vibrating and damping systems for industrial applications, acoustic isolation, piezoelectric trasducers for flexible structures. Systems for Energy Efficiency: hydraulic and vibrational harvester. Managing and social skills and abilities since 2004 City Council Member of Rueglio (TO) municipality - Italy and Councilman of the "Comunità Montana Valchiusella". since 2006 President of the "Sci Club Valchiusella".